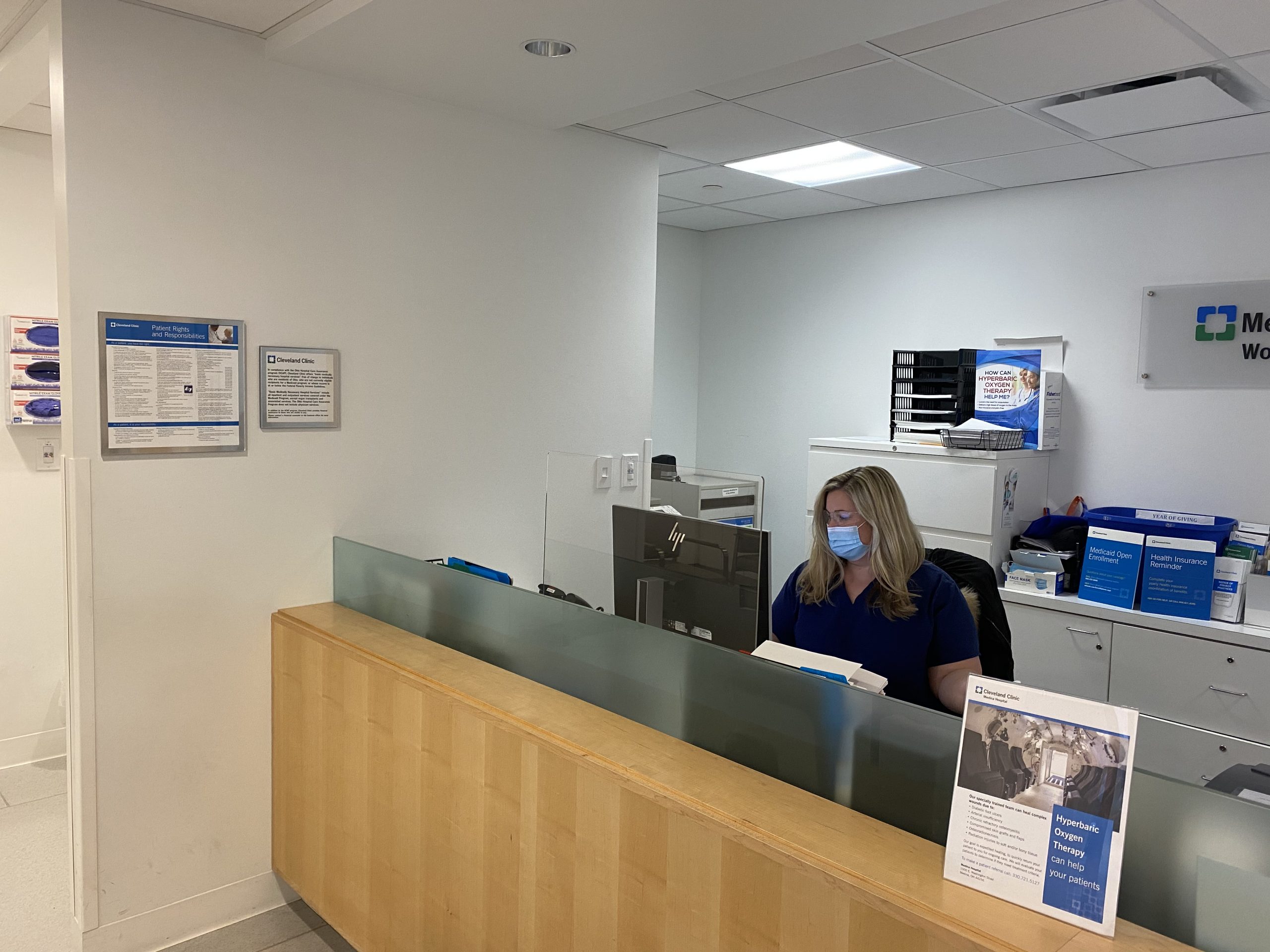 Starting Treating with MHC
"Safely Healing Patients and Having Fun Doing It"
Here's what to expect when you start treatment with MHC:
COVID-19 Update: Surfaces are sanitized after each and every patient. We are committed to safe practices and we take all the necessary precautions outlined by the CDC, including wearing masks and gloves, and surfaces are cleaned with sanitizing agents. 
Weekly detailed checkups with our providers: Every 7 to 10 days, one of our providers will meet with you to discuss how you are doing with treatment, how your healing is progressing and if you have any questions or concerns. 
Attention to detail: We work hard to have your insurance approve HBOT treatment before starting, and that you are aware of your coverage and benefits. 
We utilize a multiplace chamber, where you can sit comfortably, watch a movie, read, or rest.  Patients love our multiplace chambers which are more spacious.  The environment is spacious, and our technicians can personally attend to you inside the chamber. 
State-of-the art Hyperbaric Chambers: Our chambers go through rigorous safety checks and maintenance to ensure they are always in pristine condition. 
Friendly Staff: Our staff work tirelessly to provide a warm and welcoming environment during your time with us. We encourage you to ask them any questions, they are here to help you! See what our patients are saying about our staff and overall MHC experience here
More Questions? Learn more about what to expect during treatment here