Our Providers
John Patzakis DO, F.A.C.O.S.
Vincent F. Ferrini MD,  FACEP, UHM -- Chief Medical Officer at MHC
Practice Manager
Donna Zaboura
Donna will be your point of contact for scheduling treatments and answering any questions or concerns you may have about your treatments.
Chamber Technicians
Sheldon White, EMT
Ron Anselmo, EMT
Ray Santiago, EMT
Sheldon, Ron, and Ray will assist you moving in and out of the chamber and ensuring your head gear is in place. They are also happy to answer and questions you may have during treatment as we also have a technician in the chamber with our patients.
What Patients have said about our Euclid Staff
"Donna put me immediately at ease during my first call to make an appointment for HBOT. Her friendliness and care made me certain that I could call her if I had any questions or needs."

"[T]hey really care about the people they are treating."
Read more about our Patients' experiences here
PROVIDERS: Have a patient you would like to start getting treatment?
CLICK HERE TO DOWNLOAD A REFERRAL FORM
The Control Panel: Although it looks complex, they pressure experienced in the chamber is no more than that of an airplane
A view into the chamber from the control panel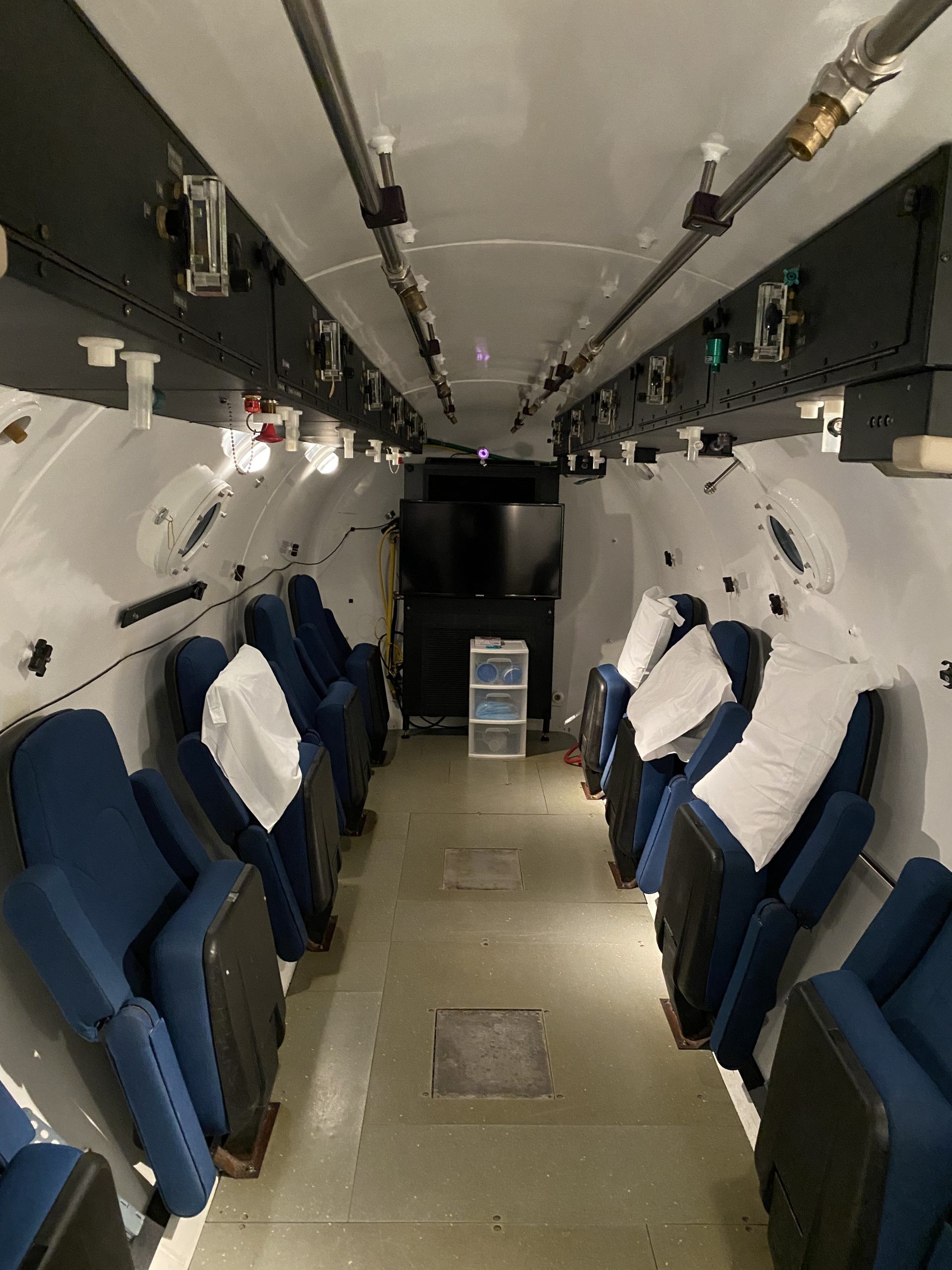 The multiplace chamber: Each patient has their own chair to relax, watch a movie, or read.