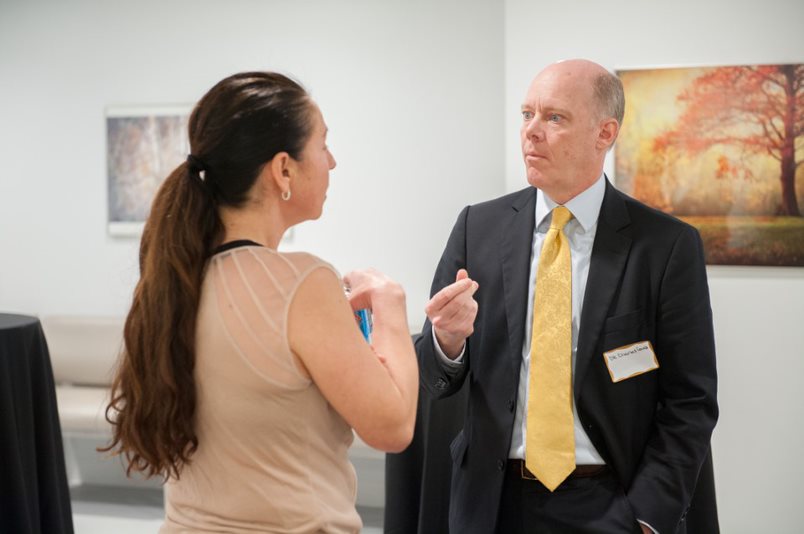 Founded in 2003 by two physicians, Dr. Charles Cowap and Dr. Ronald Gordon, Mobile Hyperbaric Centers (MHC) has always strived "To Safely Heal Patients and Have Fun Doing it". In order to help ensure safety, MHC only provides hyperbaric oxygen therapy (HBOT) with large multi-place cabins. This both reduces risk and allows a trained technician to be alongside the patients throughout their treatment. Additionally, MHC has physicians and nurse practitioners solely dedicated to caring for our HBOT patients. Our Providers oversee every treatment and work closely with our patients' other caregivers to coordinate care and maximize healing. The care and attention given to our patients is second to none and is a large reason that we have greater than 95% success with healing.
Our Mission:
Mobile Hyperbaric Centers' (MHC) mission, from our founding to the present day, is to Safely Heal Patients and Have Fun Doing It. We look for ways to help heal everything our patients suffer from and work to enable everyone to live more full and meaningful lives. We focus on returning our patients to their greatest personal health and activity possible by bringing them together with healthcare providers and staff members dedicated to their healing and who enjoy and take pride in each patient's success. MHC achieves its mission by establishing successful Hyperbaric Oxygen Therapy (HBOT) centers that embody the principles behind improving healthcare delivery in the United States.
We continue to set the bar in how best to heal patients with HBOT and to actively educate the country about HBOT and its numerous benefits for patients. We believe the best education is to successfully heal patients and aspire to expand the depth of our services and patients we reach. As we continue to work as the country's premier HBOT provider, we recognize our ultimate success is based on fulfilling our mission with each individual patient. We strive every day to provide them with a safe, comfortable environment that combines cutting edge HBOT technology with a welcoming and engaging experience.
When you are with us, you are family.
Click below to meet our Providers. We look forward to being part of your care.